After Recycled & Used Parts?
Who we are...
vwpartsoutlet.com is staffed by parts pros ready to handle all your Volkswagen and Audi needs. We are proud members of the ShopDealerParts.com group and dedicated to helping you enjoy the convenience of online shopping for all of your parts and accessories. Our state-of-the-art parts center is operated by the experts at Volkswagen of San Bernardino, the newest of 17 dealerships owned by the David Wilson Automotive Group, one of the most successful privately held automotive groups in the United States. We use our resources to get you the best deals on New Genuine OEM parts.
All parts on this site are New Genuine OEM. If you would like to find out if there's inventory for a used part, please give us a call, we'll be happy to assist you.
What we need from you...
If you're looking for a particular part we recommend having this information:
Your VN # or Make and Model
Part Number or Part Name
Your contact information
If you don't have all this information, that's ok! Give us a call and we will help you find the particular part you are looking for.
eBay Specials this Month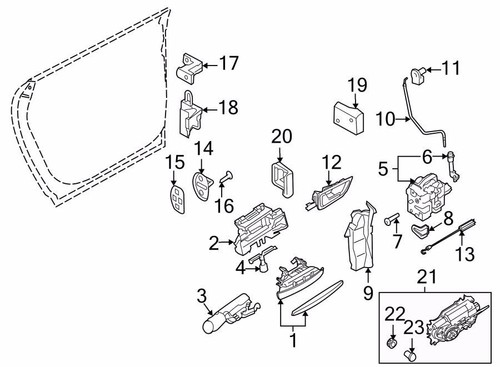 AUDI GENUINE OEM 4E0839016B DOOR LOCK
Sale: $115.95
Reg: 373.05

Ride Along Collar
Sale: $11.44
Reg: $21.23

AUDI GENUINE OEM 8R0919604 DISP UNIT
Sale: $649.95
Reg: $1486.00